Marketing and strategy consulting
We develop strategies based on value and emotion
We generate value propositions for your clients, and we make your competition irrelevant.
We transmit your message making your potential clients feel identified with you.
We bring your products or services to your potential customers, so they know you exist.
Why hire a marketing consulting service?
Excite your
audience and increase
your conversions
effortless
If you're throwing a new product, entering a niche market for the first time, or trying to reignite your marketing efforts in an established business, hiring a marketing consulting can be extremely beneficial. The marketing consultants bring their industry knowledge and years of hands-on experience to help companies create and apply marketing strategies tailored to your specific needs. These professionals also have access to Market studies and resources that many companies do not have. That said, the services of marketing consulting they can be expensive. However, if you are willing to make the initial investment with long-term benefits in mind, it is an investment that will pay off in the end.
Why should you hire a marketing consultant?
A marketing consultant can help you create a marketing plan. strategic marketing that includes objectives, steps to follow and a timetable for each initiative. It can also help you budget, forecast, and measure your return on investment. Hiring a consultant can help you avoid common mistakes in the marketing process, such as prioritizing objectives wrong.
A consultant can help you avoid these mistakes by providing fresh insight and new ideas to drive the success of your marketing efforts. Another reason to hire a marketing consultancy is that it can bring a fresh perspective to your marketing efforts.
If you have been working in the sector for a long time, it is possible that you have become too close to your marketing activities, which makes it more difficult to see the external factors that could affect your business. marketing strategy. A consultant can help you see things from a new perspective and make any necessary adjustments.
Looking for a marketing consultancy
when you look for a marketing consulting, it is important to select someone who is an expert in your field. If you're in a highly specialized industry, it's especially important to make sure the person you hire is knowledgeable in your specific niche. We recommend that our clients, when interviewing a marketing consultant, be sure to ask a lot of questions to determine if they are the right person for their company.
You might consider asking questions like: Here are some other things to consider when hiring a marketing consultant: – What is the consultant's experience in your industry? – What is the experience of the consultant in your business? – What experience does the consultant have with their target audience? – What experience does the consultant have with your product/service? – What are the consultant's recommendations for your marketing strategy? – What is the cost of the consultant's services? – When can you expect to see the results of the consultant's recommendations?
Define marketing objectives
It is important to create marketing objectives before meeting with a marketing consultant. Having specific goals for your marketing efforts will help you determine what kind of help you need from your consultant. If you do not have specific marketing objectives, you run the risk that the consultant will recommend activities that will not be beneficial for your company.
When defining your marketing goals, it's a good idea to follow SMART marketing principles. Your marketing goals must be Specific, Measurable, Achievable, Relevant and Time Sensitive. A marketing objective could be the following "Our goal is to increase the number of leads generated by 20% in the next six months".
Once you've defined your marketing goals, it's important to share them with the marketing consulting company you hire. This will ensure that everyone is aligned and that the consultant is focused on the right initiatives.
Development of the marketing strategy
Once you've determined the focus of your marketing efforts, a marketing consultant can help you develop a strategy to achieve the results you want. A strategy is a roadmap that details what you are going to do, when you are going to do it, and why you are going to do it.
Your marketing consultancy can help you develop a multi-channel marketing strategy that includes online and offline marketing efforts. You can also hire a consultant to help you create a strategy for a specific marketing campaign, such as a new product launch or marketing event.
A strategy will include a breakdown of the specific campaign goals, target audience, marketing channels, and budget. Your marketing strategy will include a mix of short-term and long-term initiatives. Short-term initiatives are often aimed at getting your name out there and increasing your visibility. Long-term initiatives are aimed at building an audience and attracting your customers.
A marketing consultancy can help you understand your target audience and what they are looking for from your company, products and services. To do this, a consultant is likely to conduct some form of market research.
This could include: – Surveys: A survey is a good way to gather information from current and potential customers about their needs, pain points and wants. Surveys can be conducted in person, online, by phone, or through written responses. – Discussion groups: A discussion group is a group discussion about a specific product or service. It can be a good way to get customer feedback on a new product or existing product line. – Interviews: An interview with someone from your target audience is a great way to learn more about their preferences and how they shop.
There are many other types of market research you can do to better understand your customers' wants and preferences. If you hire a marketing consulting company to help you with this process, they will ensure that you get the most useful research possible.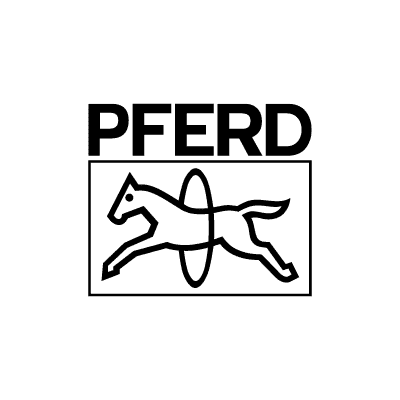 If you have a project, contact us. We will help you: