Surely you have heard of the famous outsourcing. It is a term that is on everyone's lips in the business world. But do you really know what it is about? Well, don't worry, here we explain everything you need to know.
What is Outsourcing?
Outsourcing happens when a company decides to drop some of the load and hire another company to do certain things for it. Instead of doing everything internally, they pass it on to some external cracks specialized in the subject.
Imagine that a dental clinic needs to improve its Google positioning through SEO. Instead of setting up an entire department for it, they could hire a company specializing in SEO to do it on your behalf. So they can focus on their business, while the experts take care of providing stellar service. For many companies it is much more profitable and efficient to delegate this service to a third party and save the fixed cost of keeping this department within its structure.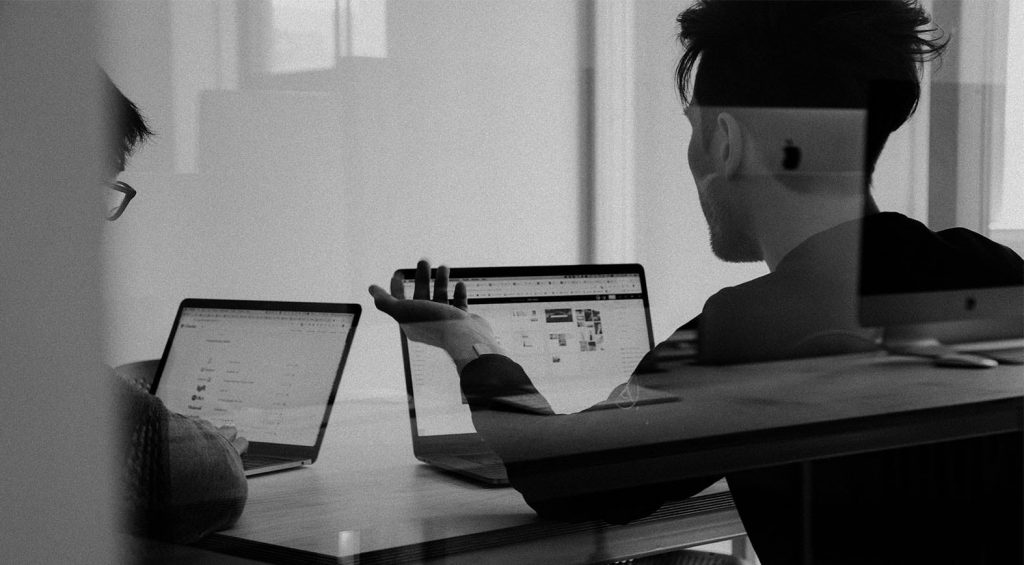 What is outsourcing marketing?
Marketing outsourcing, also known as marketing outsourcing, is when a company hires an outside marketing agency to handle some or all of its marketing activities and strategies. Instead of having an internal team dedicated to marketing, the company relies on external specialists to handle its promotion and communication efforts.
What tasks can be delegated to an outsourcing marketing agency?
Marketing strategy
Market research
Branding
content development
SEO and SEM
Advertising Campaigns
Social Media
Graphic design
Web development
Using Uzink as your marketing outsourcing company has multiple advantages:
Experience and knowledge: Uzink has been in the market for a long time and we have accumulated a lot of expertise in marketing and innovation. Hiring us means taking advantage of all that accumulated wisdom.
Trusted Provider Network: Throughout our history, we have built a careful portfolio of trusted providers. We have kept the best. So you can be sure that your projects will be a success thanks to them.
Fresh advice: We can also be your marketing and strategy advisor, joining your steering committee. In addition to our experience, you will gain a clear, young and fresh external perspective on your company.
Strategic planning: As an outsourcing company, we will work with you to design the actions that we will execute in the coming months. We have the means, software, platforms and knowledge necessary to get the most out of your investment.
Impeccable execution: We will function as if we were your own internal marketing department, either working out of your office or integrated into it. Leave the management of your marketing in the hands of professionals and stop worrying.
Results measurement: We are obsessed with measuring the results of what we do. It is the only way to achieve continuous improvement in your business. We measure to continue advancing or to make necessary adjustments. That is our philosophy of results.
Why hire an outsourcing company to manage your marketing?
We have detected that there is a certain lack of strategic vision, in the market, by the internal marketing departments. These are good at executing their tasks, provided that any strategy is properly defined and organized by the company's management. Typically, management does not have as comprehensive a marketing vision as a specialized company.
For this reason, hiring Uzink as outsourcing company facilitates the following tasks:
Strategic coordination: We take care of coordinating the positioning strategy and objectives of your company with our marketing strategies and tactics. Rather than view marketing and strategy as separate areas, we understand that they go hand in hand. And that is a guarantee of success!
Personalized marketing plans: We develop specific marketing plans based on the needs of your management. We help you evaluate new business opportunities and explore new sectors and lines of business with our external vision of marketing.
Execution of effective campaigns: Once you trust us with your marketing, we design, develop and execute campaigns to achieve the objectives of the management. We measure the results and present them to you periodically so that you can evaluate possible actions based on them.
Measurement of results and strategic vision: Thanks to our results, your management will obtain a greater vision of the sector, the market and the behavior of users. This data will help you make more informed strategic decisions about your products, services and strategies.
So, by hiring Uzink as your outsourcing company, you will have all the support you need to propel your company towards success. We will make sure that your marketing is in the best hands! Contact us.