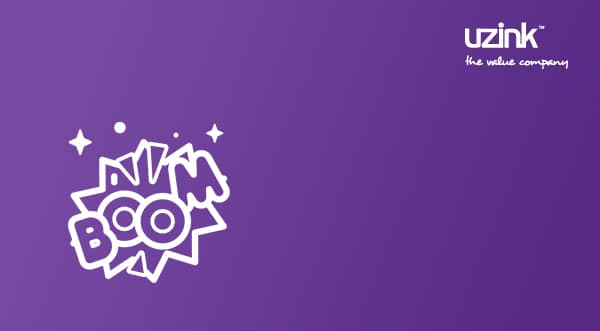 Do you feel that your company is at a dead end? If you are looking for innovative ideas to reactivate your brand, the uzink's team, as a strategic consultancy based in Madrid, has the answer. Our team of consultants has developed a battery of creative ideas to help you grow in customers and sales. We help you? Follow the checklist and find new opportunities.
Complete the checklist to reactivate your brand
1. Review your products.
Analyze your current product or service and decide if adding more technology or more design can improve its attractiveness. Although it seems obvious, brainstorming can help you enrich your proposal.
2. Diversify your audience.
Many brands fail to move forward because their image has become outdated for new audiences. A rebranding can help you connect with a younger audience or even prepare your brand for new international markets.
3. Verify your online presence.
Surprising but more than 70% of SMEs and freelancers They don't have a website. Study if your website is designed to help you sell and build loyalty, explore the quality of your profiles on social networks, your positioning and, of course, don't hesitate to consult how to launch yourself into ecommerce or improve your online sales opportunities. If you are looking for innovative ideas to reactivate your brand, the Internet serves you on a tray with a universe of opportunities.
4. Look back.
There is always talk of learning from your own mistakes. But from past successes you can also obtain great lessons to look to the future. Has there been any relevant past experience that you can rescue and adapt to the new times?
5. Update your distribution channel.
Is your company selling through the right channels? Think about whether your corporate communication kit is the right one and how to establish new, more effective points of sale or promotion.
6. Establish alliances.
If you want to find innovative ideas to reactivate your brand, look for alliances. You will find them with other brands that complete your activity or with influencers on social networks that increase your notoriety.
7. Advertise yourself.
The world of marketing puts at your disposal various tools for your brand to gain visibility. We talk about advertising, communication or sponsorship. The important thing is to define your objectives well to create an optimized campaign that guarantees results.
8. And, always, adopt a critical and creative activity.
If you continue reading this article, your interest in improving is confirmed. Develop a critical attitude with each decision, try to do things in a different way and let yourself be helped by professionals who know how to add value to your business.
Do not forget that good market research can give you the keys to improve. And, without a doubt, having a strategic consulting service is essential to always receive the best innovative ideas to reactivate your brand. And now, do you want to listen? our proposals adapted to your business?