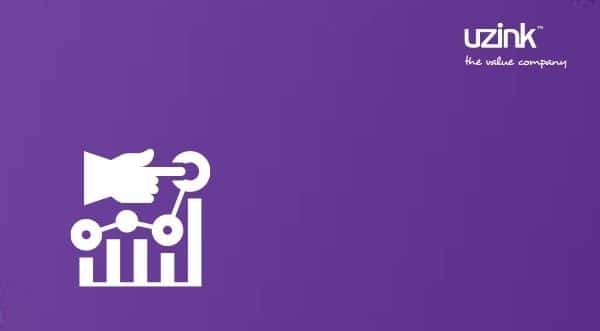 In the digital world, innovation and renewal are essential to be able to generate good marketing strategies that are capable of adapting to the changing market and giving customers what they need. For this reason, new digital marketing trends are coming in 2021 that will allow you to stay up to date and reach your target audience more effectively.
2020 was in the past. Find out what the new trends in digital marketing are.
The user experience:
In marketing, one of the fundamental aspects is to make the user feel satisfied with the experience. We must achieve this without the advertising being necessarily invasive or the results not being what was expected at the time of purchasing the product. For this reason, strategies have been developed that seek to know the needs of the buyer in order to offer quality products or services.
In this sense, it is possible to develop a friendlier experience for the client. With the results that are expected and achieving this, I returned to acquire more products through the available platforms. To do this, it is necessary to analyze from the perspective of the audience, what is the service that you want to obtain. Improving the relationship between the brand and the consumer.
Content Optimization:
Due to the pandemic and everything that happened in 2020, a large part of the content of brands and companies have had to adapt to the digital version to respond to the needs of their customers. As well as to carry out advertising campaigns that reach potential buyers through other channels.
In this sense, visibility has become a fundamental aspect for brands that want to get their content across. For this reason, the optimization or improvement of SEO positioning is one of the main new trends in digital marketing in 2021. With the reinforcement of SEO positioning, the aim is to obtain a good place in search engines, so that the web page of the site is displayed among the top results shown to the user.
Obviously, the SEO standards as we know them, register variations as part of the updates. These algorithm updates make this a more efficient and functional strategy, but one that we must not forget if we want to continue meeting the objectives set for the campaign.
Artificial intelligence generated content
Although we are still a bit new to the topic of AI, we have been looking for ways to integrate these strategies into the world of digital marketing. Especially to collect data and extract important information that allows generating more specific content for the user.
For this reason, we can see that tools such as API GPT-3 or Contentyze have emerged. That they are capable of creating content from the data obtained in different formats. Even to the level of generating full blog posts that rank as high-quality content for the audience.
New trends in digital marketing: Webinars
Of course, webinars could not be missing among the new trends in digital marketing. During 2020, webinars, webinars and even live broadcasts have become one of the most relevant alternatives to transmit ideas, learn and connect with other people. For this reason, it is not surprising that this digital marketing trend is maintained for 2021, even after having passed the confinement phases due to Covid.
With this strategy, it is possible to get audiences to connect with public figures or influencers to exchange ideas. This being an option that eliminates geographical borders so that everyone can participate in important events without this representing a problem.
To do this, using tools such as Zoom or Google Meet will allow us to expand our options when interacting with viewers, opening up other more inclusive participation options. Of course, the main social networks also have live or direct video platforms that are here to stay.
Purchases in Social Networks
In this last year, online shopping became a necessity. Especially for users of social networks like Instagram and Facebook. In fact, it is said that at least 71% of buyers conduct searches and compare prices through these networks before making a purchase.
For this reason, brands have learned to adapt to this change generated as a result of Covid-19. Entering this new sales modality and offering its catalogs through social networks to improve the user experience. This means that 2021 is the perfect time to start investing in managing social networks, creating a website and generating quality content so that potential buyers can be interested in products or services.
social activism
The events that have occurred in recent years have caused some social problems and causes to come to the fore or to be identified more clearly. In addition to other problems that have generated concern throughout history and that are now in the forefront. There is a great sensitivity to these issues, so it is important to show the support of the brands before them. For example, sending messages of understanding and empathy for the affected people.
For this reason, in 2021 activism becomes a trend in marketing. Brands express their opinion and position on this type of social problem to show that they agree with or support the cause for which their followers fight.
New trends in digital marketing: Segmentation
If you are new to the world of marketing digital and looking for ways to save your resources, but get efficient results, it is important to pay attention to the stages after the buyer's journey. Considering that, after making the purchase and if the buyer has been satisfied with the product, it is very possible that he will make recommendations to his friends.
For this reason, segmentation is a strategy used to keep these primary buyers active, happy and informed. Making them transmit the information to other potential buyers. To do this, it is advisable to generate interactions through social networks, while collecting data that allows us to access a growing target audience.
These are some of the digital marketing trends for 2021, a set of alternatives that have proven to be effective and that promise favorable results. It is true that they have a solid track record and have proven to have been the most effective strategies in the current global circumstance.